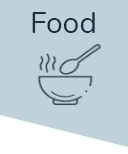 M40D Rotary press
Maximizing compaction and quality with a unique double turret technology
Designed for very high-speed lines, the M40D press is one of the most efficient solution to produce very high throughput of mono-layer bouillon cubes or tablets. With its unique double turret technology, the M40D helps you deliver high quality cubes and tablets with maximum efficiency from any challenging powders.

Tablet
Length: 13.5-35 mm
Width: 13.5-25 mm
Height: 6-20 mm
Special sizes upon request

Cube
High-speed
Up to 4,000 cubes/min or 2,000 tabs/min*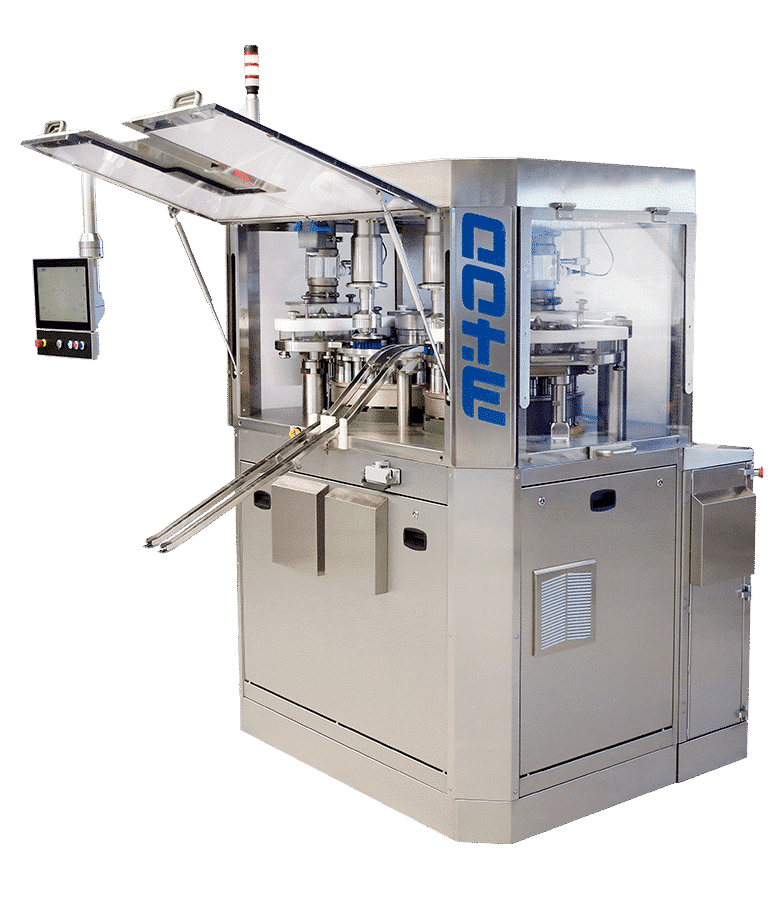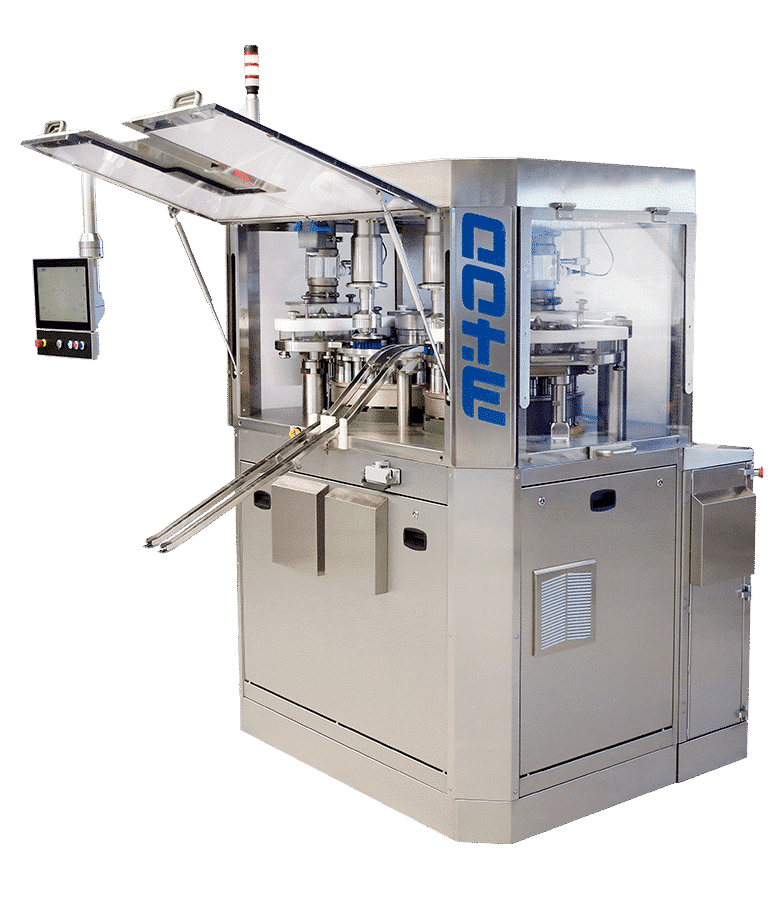 Operations made easy | Our advanced HMI offers a simple and intuitive operating system to ease operations, minimize human errors while optimizing maintenance and operator training. Its 15'' touch screen brings direct access to comprehensive process graphics and key functions via pictogram buttons, helping you to setup production parameters, run and monitor operations. The SmartPress Monitoring comes as a standard, enabling you to record, analyze and protect your current press condition.
Add-on options: the SmartPress Maintenance – providing operators with 3D tutorials and product documentation, and the SmartPress Reporting – calculating and analyzing your Overall Equipment Effectiveness (OEE) in real-time to improve production efficiency.