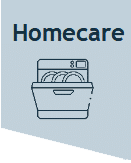 G200 Rotary press
Delivering fast, safe and reliable operations for large batches with maximum equipment availability
Designed to meet the needs of high-speed production lines, the G200 press is one of the most efficient solution to produce very high throughput of multi-layer detergent tablets from any powder types and complex shapes.

Tablet
Diameter up to 44 mm
Height up to 25 mm
Special sizes and shapes upon request

Layers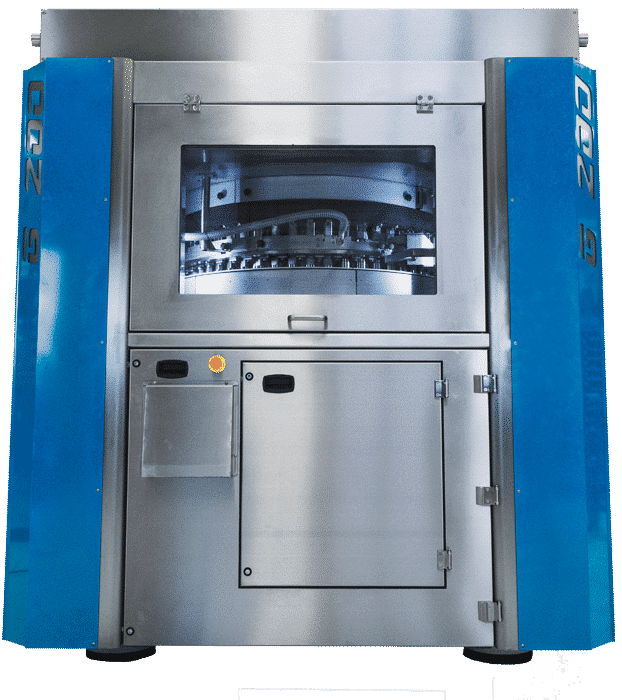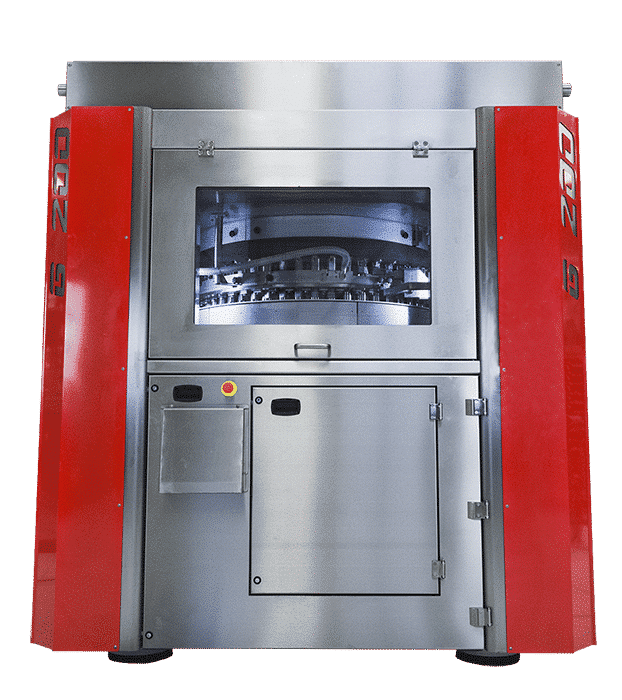 Operations made easy | The G200 HMI offers a simple and intuitive operating system (Windows 10 IoT Enterprise) to ease operations, minimize human errors while optimizing maintenance and operator training. Its 19'' touch screen brings direct access to comprehensive process graphics and key functions via pictogram buttons, helping you to set up production parameters, run and monitor operations.
SmartPress as a standard | The G200 HMI comes with enhanced capabilities: the SmartPress Monitoring – enabling you to record, analyze and protect your current press condition, the SmartPress Maintenance – providing operators with 3D tutorials and product documentation, and the SmartPress Reporting – calculating and analyzing your Overall Equipment Effectiveness (OEE) in real-time to improve production efficiency.